Bridal Services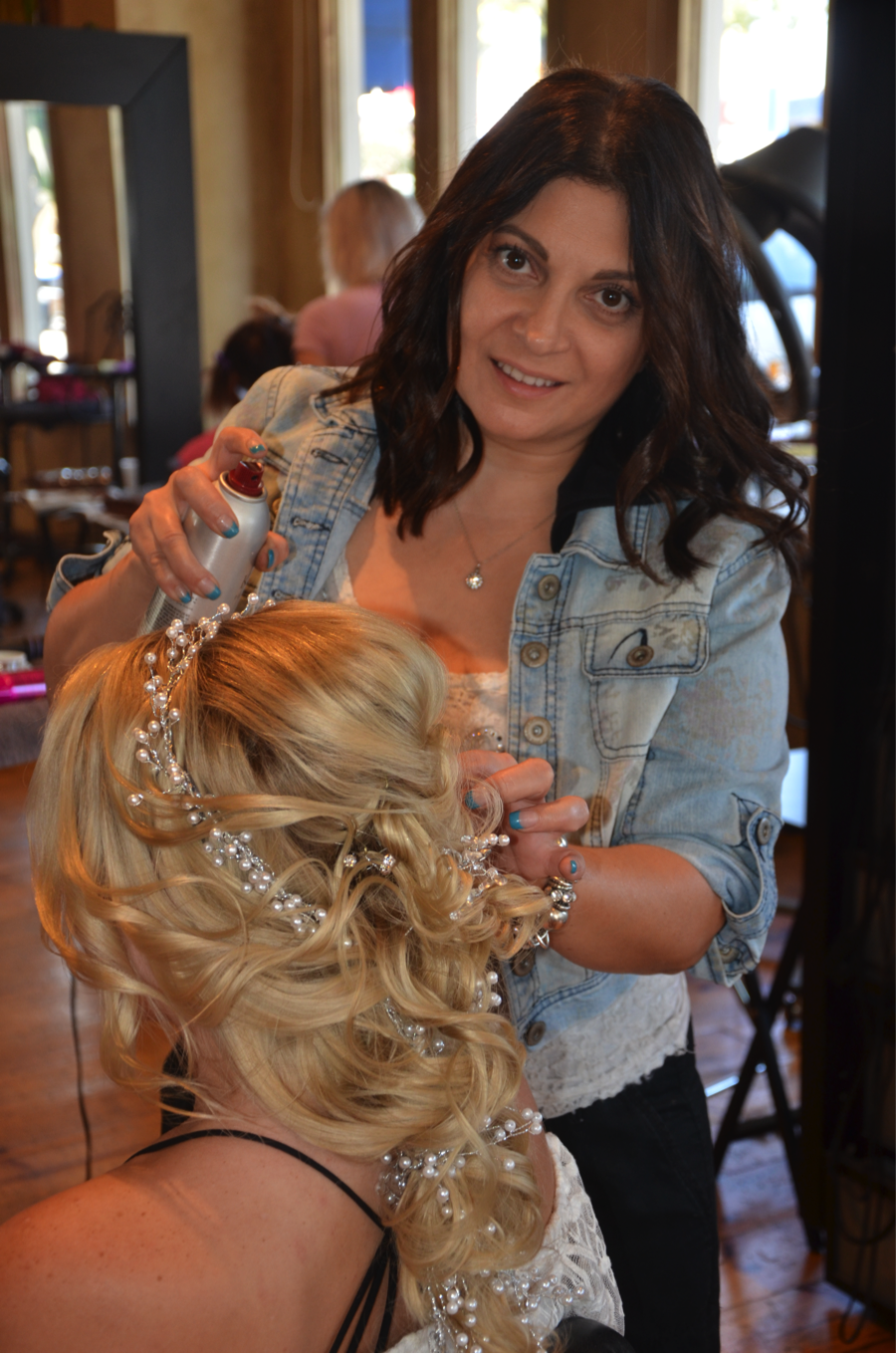 Sona Beglaryan leading master hairstylist and supervisor.
Sona Beglaryan is professional hair stylist and makeup artist who have been in beauty industry for over 26 years. Sona has great passion in designing, creating unique haircuts with absolute details, coloring and styling skills with perfection.
In 2009 Sona relocated to Los Angeles and earned her cosmetology license. In 2010 Sona was hired as leading bridal hair stylist, makeup artist and educator in De CieloSalon & Spa. Sona is proud to bring her unique knowledge through the combined vision of De Cielo Salon and Spa, Burbank, California. Sona has over 11 hairstylists who work under her supervision and she has the responsibility to assure the quality work.
Sona has eye for choosing the right products and combining them carefully to create artistic colors, cuts and styling technique along with thoughtful considerations of the individual. She is a master in creating the perfect bridal hairstyles.
She will always carefully consider her clients wishes and make sure they feel comfortable and beautiful.
In order to create the perfect hairstyles for the events she will take into account the quality of clients hair (long, short, fine, thick, curly, straight ) the head-piece they have chosen, style and neckline of  the dress, size of jewelry that will be worn and other details.
Sona with her long years of experience will create the perfect look for your special event.
We Offer:
Hair & Makeup | $350
Trial Half-Price | $175
Bridesmaid's Hair & Makeup | $150
Flower Girl Hair | $50
On Location Available, with travel fee
Travel fee depends on distance
Min. party of 3 (including bride)
Other services by special arrangement
Special Facial for the Bride | $100
Smoothing, Firming, Rejuvenating
Spray Tanning Available for Wedding Party
Regular | $40 each
Party of 4 or more | $32 each
By appointment, we can open the salon early. For your convenience, we may come to you.
Payments must be done at the salon prior to the wedding.
For wedding consultations, please call (818) 524-2800.